About NightPiper Productions

Remember the days when it was the music that mattered? When going out to clubs, and playing shows, was exciting and inviting? When it provided a sense of community? Somewhere along the road, the bottom line got in the way, taking the power away from musicians, venues and the listening public and giving it to faceless corporations. Even local scenes caught the disease, with many clubs and media outlets becoming the exclusive territory of a few acts deemed marketable enough to be heard. NightPiper Productions is here to break through the elitist mold of today's music industry and bring the community back to life. Putting over 17 years of experience into action, NightPiper Productions partners with bands, club owners and others to showcase the widest variety of talent to the widest variety of audiences. NightPiper Productions provides a wealth of quality opportunities for up-and-coming artists to get their shot at the mic, as well as putting its expertise and creativity to work to infect even the biggest shows and national tours with a small venue buzz. And a unique understanding of life on both sides of the game means that NightPiper Productions is ready and able to bring you the highest level of success - whether you make the music or provide a stage where it can be expressed. So, why not get back to what really matters? The NightPiper beckons. Heed the call and follow the music. .. ....

"Buy the ticket, take the ride"

Copyright 2012 NightPiper Productions

Stage Manager - Billy Idol - Tulalip Amphitheater - 2010

        Four Tops / Temptations @ Tulalip Amphitheater - 2010

* still under construction

2002 Press and Media Release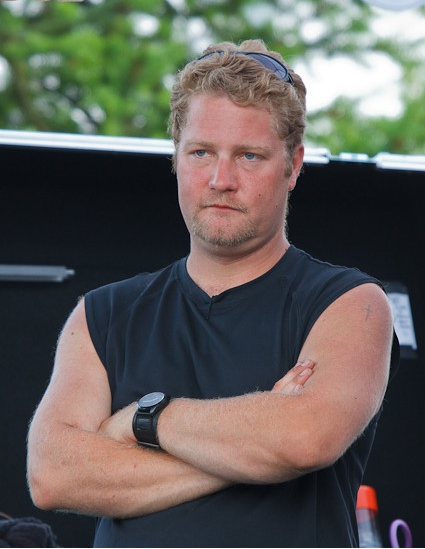 Geoff Minor & Vanilla Ice - Outlaws Bar - Portland, OR. July 2007

Sharing a laugh with Ed Shaw of Ed Shaw Entertainment - 2011